ShoreTel TAPI
line so that you can dial from a Contact.  Here is how you set it up.  First, in the tool bar of the Outlook Contact, you should  see a PHONE ICON.  Selec the Icon to open configuration options:

The select the "Dialing Options".  In the new box that opens, you will see a drop down box that allows you to select the
ShoreTel  TAPI line with Outlook
should use to dial  (this would be the same for any other applicaton that supports
TAPI based dialing
).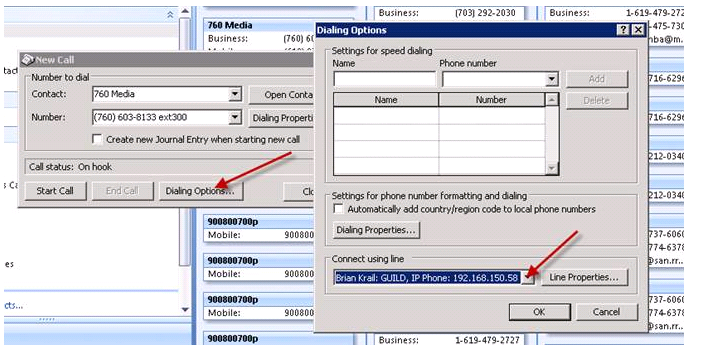 If you see the call is attempted but fails, you may need to check the "Phone and Modem Options" in the Microsoft Control Panel to ensure the system is setup for the appropriate area code and
Trunk Access code
.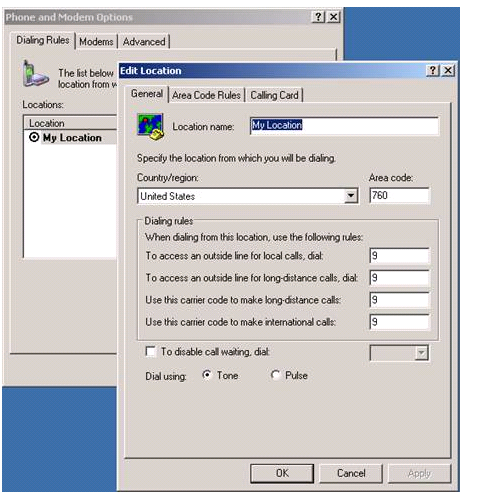 Other than that, there are no other settings and the ShoreTel should "smile and dial"!
We see a lot of request that can be summarized as   "can we dial from within<(insert your favorite application here>?   Outlook, for example, has an ability to let you select the