Amazon Connect Agent Scripts?
We have been very impressed with Amazon Connect's growing move into an embedded CRM.  Customer Profiles and Cases are powerful capabilities that are now integrated in the "pay only for what you use" cloud based contact center.  Recently, Amazon has added "step-by-step" Agent guides!  This powerful new functionality brings "one call" customer problem resolution from concept to reality.    It offers a unified experience for contact center agents to access the tools they need to address customer calls effectively.  Each phone call can generate  a screen pop of information resources.   These information or action resources can be tailored  for each queue.  This sample screen shot illustrates what might be presented to an Agent in an Airline who might handle reservations and claims for lost luggage!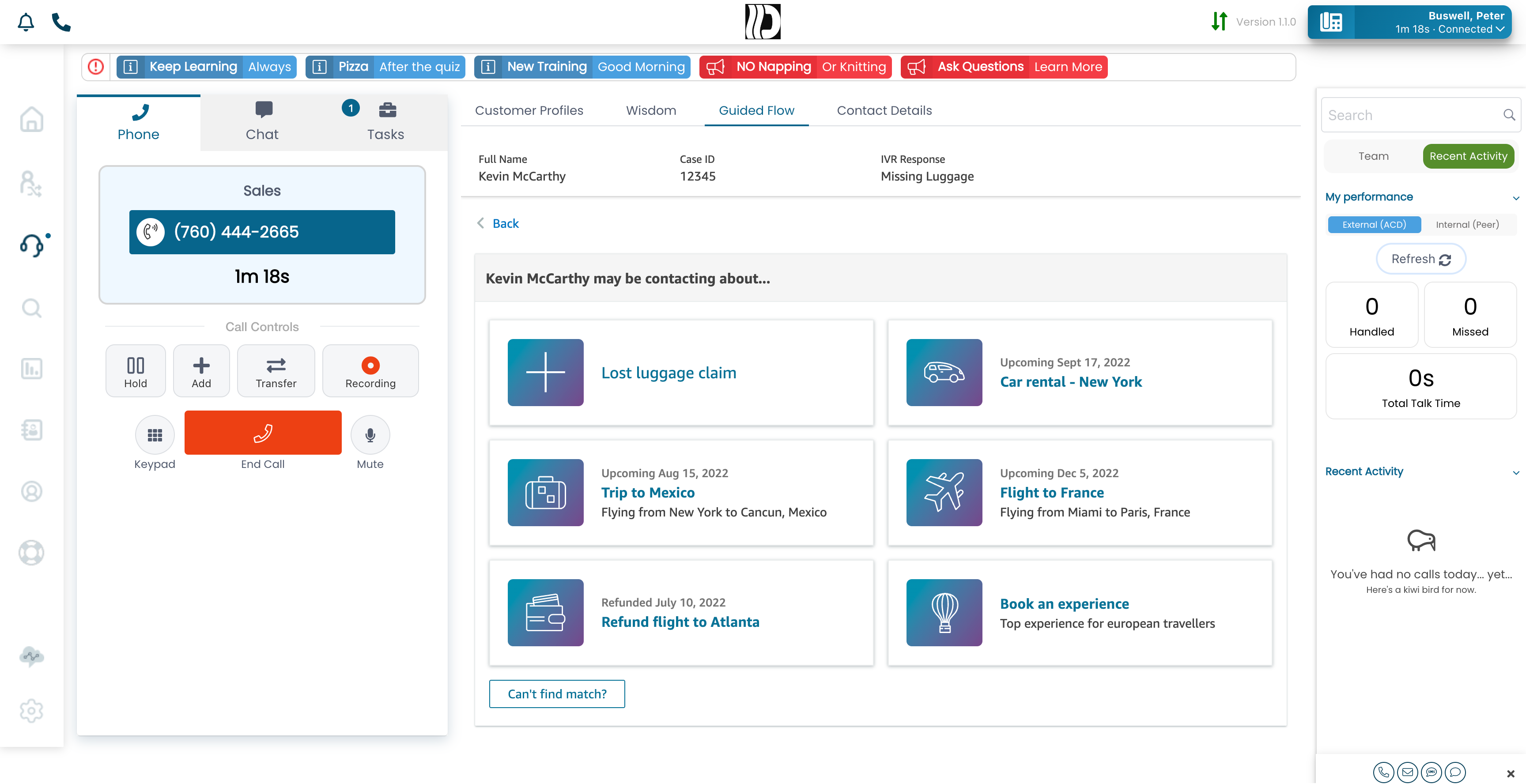 Step-by-Step Agent Guides
Using the existing contact flow designer, you can configure "cards" (picture above") that prompt the agent through how best to handle a customer request.  You can create detailed views, forms and confirmations that kick off back end actions!  No longer is it necessary to open a separate  browser tab to update your CRM, this can all be handled by the back end functions lunched from the guides.
Give us a call to setup a demo or to discuss how this amazing new set of productivity solutions can assist in achieving your contact center vision! – DrVoIP@DrVoIP.